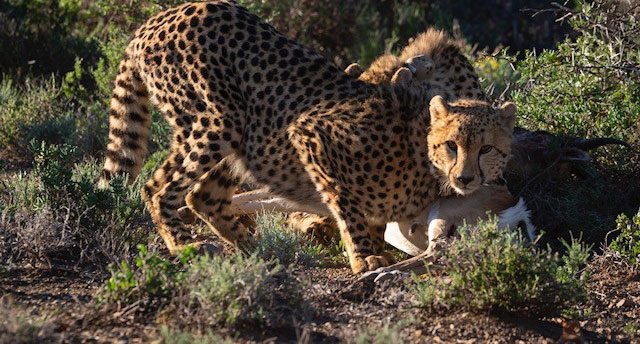 A Private Game Reserve is located on 5000 hectares of malaria-free scrubveld in the Great Karoo, an ancient and endless semi-desert landscape covering 400,000 square kilometres in its entirety.

The focus at this reserve is on eco-tourism and providing visitors with the opportunity to experience the remote wilderness of the Karoo. The team have introduced a buffalo herd and cheetah into the reserve as part of ongoing conservation projects, and have a vision to work with various experts to rehabilitate the biome of the area. There are three accommodation options to choose from, each catering for a different type of guest. These include: Explorer Camp, Safari Lodge and Manor House.

Enjoy guided bush walks, game drives, star gazing, bird watching, cheetah observation and tracking meerkat colonies. The mystery and magic of the vast and hypnotic Great Karoo awaits. Endless horizons, brazen sunsets and star-studded night skies await your arrival.
Book now and we will contact you as soon as possible to confirm your booking.
Agency's Info
InMotion Travel
Address:
2 Cavalcade rd, Green Point, Cape Town, South Africa, 8005.
Email:
explore@inmotion.travel
Tel: 021 433 1663